Your Passport to Automotive Success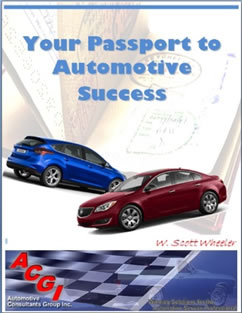 First Ticket – Goals: Personal and Business
Second Ticket – Basic Numbers
Third Ticket – The Business Plan
Fourth Ticket – The Marketing Plan
Fifth Ticket – Systems & Processes
Six Ticket – Measurement
Seventh Ticket– Motivation & Productivity
Eighth Ticket – Follow Up
Ninth Ticket – Education & Training
Tenth Ticket – Flexibility & Tenacity
Eleventh Ticket – Leadership & Management
Twelfth Ticket – The Right People
Course Overview:
This book/course is designed to engage the automotive service and repair professional to understand the underlying motivations and drivers the "Why" proceeding into the "What". Beginning with personal and professional goals, then an understanding of the basic numbers used to track progress in our industry. Business plans and models, coupled with an overview of marketing strategies, will educate the student as to how to hit their respective targets. Systems and processes are reviewed as supporting activities for the business plan. No plan is complete without the structure, education and training, coupled with solid leadership, flexibility, and of course, building a productive and engaged team.
Intended Audience:
Collision and mechanical business owners, operators, and service management.
Presentation Materials:
Power Point presentation, video, full-color workbook.
Course Length:
8 hours or 4 hours. Can be customized to fit particular time slots.