Professional Summary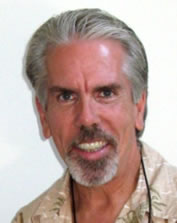 Scott Wheeler, President of Automotive Consultants Group, Inc. (ACGI) is a shop management expert in the transportation industry, with over forty years' experience in the automotive, trucking, heavy-equipment, marine, motor sports, and defense aerospace industries. He holds numerous ASE credentials, including two Master's Certifications, and has experience working in every position from Tech, Fixed Operations Director, and Mechanical Engineer. Scott has authored five books for the automotive industry and continues to write, consult, and speak professionally at major industry events throughout the U.S. and Canada. He has been a regular featured consultant/contributor to Ratchet+Wrench Magazine, Auto Inc., and Canadian Tire magazine with articles relating to topics such as technician compensation programs, understanding production capacity, and how to maintain passion for your automotive repair business, among others. ACGI continues to consult and mentor clients throughout North America.
Business Management Consultant
Automotive Consultants Group, Inc. – President/Owner
Strategic business development, operational analysis, profit & loss management consulting in the transportation industry
B2B management software sales, installation, training and support via Alldata and R.O.Writer
Engineeredproprietary financial analysis software for business modeling of all of the Key Performance Indicators (KPIs)
Write, produce and conduct one and two-day management workshops throughout the U.S. & Canada for transportation shop owners and managers teaching financial analysis, business development, compensation plans, operational efficiency, team building, HR programs and government compliance
Automotive Management Institute (Ami) Certified Instructor
Key-Note Speaker at ASA'S VISION 2013 and 2014 Kansas City& ASRW, Las Vegas, October 2013
Authored 5-books for the automotive repair industry
Interviewed by Ratchet + Wrench magazine Sept. 2013, April 2014, December 2014 (article copy submitted)
Interviewed by Canadian Technician magazine March 2014
Scheduled as Key-Note speaker at VISION 2015 (Kansas City) and also AutoMechanika, Chicago, Spring 2015
Industry Publications
Industry Experience
TECHNICAL SALES CONSULTANT
Snap-On/Sun Tech Systems, Snap-On Tools, Inc.
AUTOMOTIVE OPERATIONS MANAGER
Kars Yes
SERVICE MANAGER
Sikes Transportation Services, Crane Carrier Corp.
CUSTOMER SERVICE ENGINEER (Contractor)
LM500/LM2500 International Navies, General Electric Marine and Industrial Engines
LM500/LM2500 GE Marine Engine
PROCUREMENT ENGINEER (Contractor)
Space Shuttle Main Engine Program, Pratt & Whitney Aircraft, United Technologies
MECHANICAL ENGINEER (Contractor)
GTP Sports Car Program, Consulier Industries
MATERIALS ANALYST
F100-PW-229 Jet Engine Program, Pratt & Whitney Aircraft, United Technologies
Pratt & Whitney F100
Education
MECHANICAL ENGINEERING
Associates in Science, Dekalb Technical Institute, Georgia
32-other specialized certificates in ASE (dual Master Tech), management, engineering, computing and sales fields
Industry Affiliations